This post brought to you by
Miracle-Gro
. All opinions are 100% mine.
Are you looking for garden project ideas? I found one amazing and simple project to make this week, and I am sharing it to you. When I checked the list of amazing ideas from
The Gro Project
, I have to say that the Throw Down is the most unique of them all. For one, it is a project meant to be shared for friends and loveones. I remember one time, I recieved a wedding invitation with a seed in it. This Throw Down project is basically similar and I like the idea. Would you be willing to try this project? Check out the materials needed below: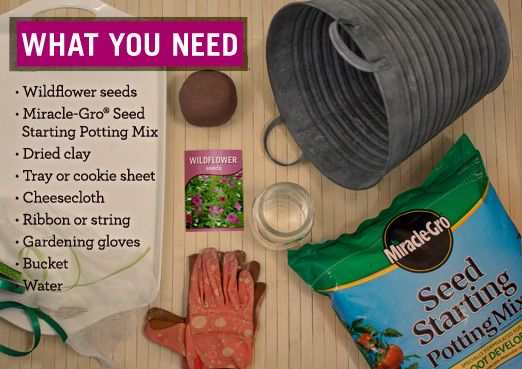 Now, just follow these 5 easy steps: 1. Mix equal parts of potting mix, clay and seeds in your bucket. 2. Grab a handful and then roll into a small ball about 1/3' in diameter. Add water as needed. 3. Place the balls on a tray and dry them in the sun for a few days. 4. Wrapped them in cheesecloth to give away as a gift. 5. Throw down on the ground! Get them off to a good start by feeding them the
LiquaFeed All Purpose Plant Food Advance Starter Kit
and watering regularly. What an easy project isn't it?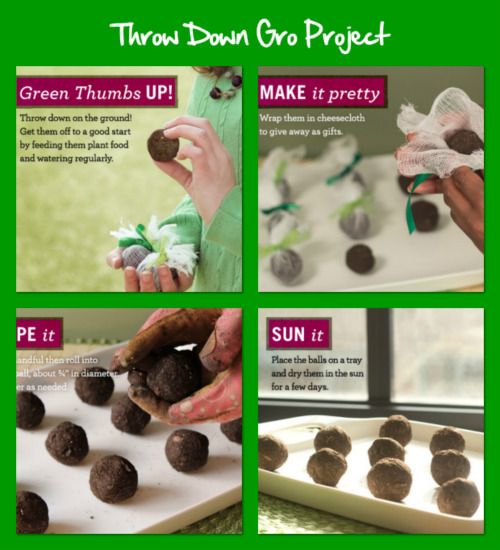 Would you like to try more of the
fun garden projects
by
Miracle-Gro
? All you have to do is to check out Miracle-Gro online and you can access articles and videos of gardening tips for both begin ners and professionals. To give you an inspiration, check out the video below:
Lastly, don't forget to follow the Miracle-Gro Pinterest page and share your gardening stories with other green thump individuals.