This post brought to you by
Bright House Networks
. All opinions are 100% mine.
The front porch is one of my favorite outdoor place in the house. My husband and I love to sit there before sunrise and at dusk as well with a cup of hot coffee. Well, now that it's winter time, we sit at the front porch with a cup of hot cocoa and watch the amazing display of the horizon. Doing that relaxing moment, we always bring our iPad.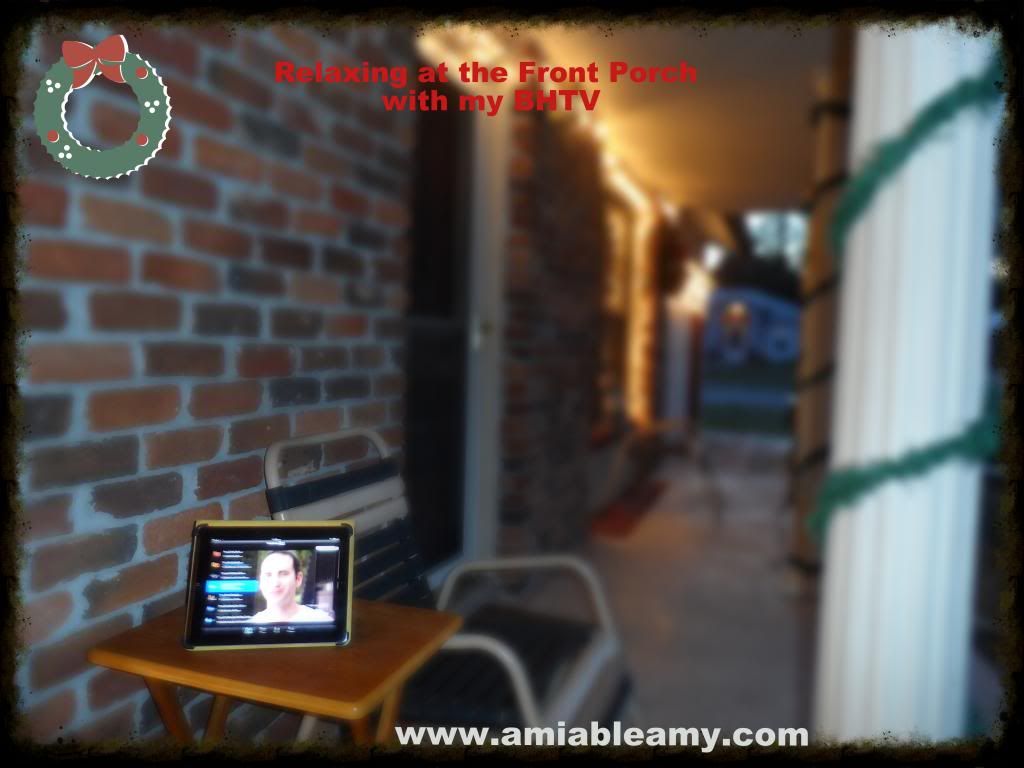 Did you know that we don't miss the morning news even if we were at the front porch? Yes that is true!
Make Any Room a TV Room!
Anywhere in the house is a TV room because of the BHTV app from Bright House Networks. We are a Bright House Networks subscriber for many years now and we are a happy camper especially with the BHTV service.
BHTV or Bright House Networks TV is an awesome service that they have and we used it regularly. The BHTV app allows the customer to view the HD Programming anywhere in the house but, this will only work within the range of the home's wireless network. Check out the
BHTV's FAQ
and if you are interested, why not become a subscriber today. You can use BHTV if you
download the app
in your iPhone, iPad, and most of the Android phones too. You can also access the BHTV in your home computer. For me, I enjoy the convenience of using the iPad.